About J Tims & Sons
J TIMS AND SONS is a family run business and has been providing factories/workshop's/warehousing and office space for over 60 years. Originally a working boatyard, this industrial estate is situated in pleasant riverside surroundings on the Thames at Staines in Middlesex. The site comprises of a mix of modern workspace (factory/workshop/warehousing) and recently refurbished older workshop's and factory units.

Tims boatyard is a thriving hub of small businesses, the need for these small to medium sized factory/workshop/warehouse units is ever present and J TIMS AND SONS have been fulfilling this demand successfully for many years, our success is based on our experience of providing the right factory/workshop/warehouse to meet the needs of local business.
Our workshops, offices, warehouse and factory unit's vary in size from 230sq ft - 2,420sq ft, and are currently home to a wide range of differing business's, from joinery workshops to a television production company. Our smaller factory/workshop/warehouse unit's are particularly attractive to enterprising new businesses starting out and with the prospect of re-locating within the estate when the business grows TIMS BOATYARD is the ideal place for YOUR business.
Deliveries and collection's by HGV's including articulated lorries is no problem. The estate has good access for large vehicles,
The estate benefits from a friendly on-site manager and the Tims management team are available from 8:00am- 5:00pm Monday to Friday. The hours of business for the tenants are very flexible.

The estate is protected by an automatic security gate which closes at 6:30pm and opens at 7: 00am, on Saturday the gate is open from 8:00am to 12:30pm, access outside of these hours is via a coded keypad or by a remote control key fob.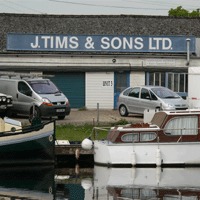 workshops on waters edge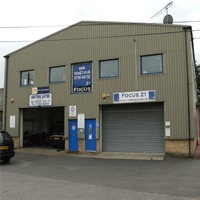 modern industrial units